On May 8th, WDMESC will release a new list of online professional development opportunities for the month of June.


Looking for resources or ideas for online teaching? Check out Nuts and Bolts Symposiums - Ideas to Enhance Distance Education.
https://bit.ly/3eCDU28

Join us for Virtual Spirit Week April 20-24!

Resilience Now is a group of Education Wellbeing Experts that includes teachers, psychologists, coaches, researchers and parents with over 275 years of experience. They offer weekly access to simple, actionable tips to increase your resilience and help you facilitate your children's continued learning journey.
https://bit.ly/3ewIA9x

One of our awesome art teachers!!! #WDMStillTeaching #TeachArkansas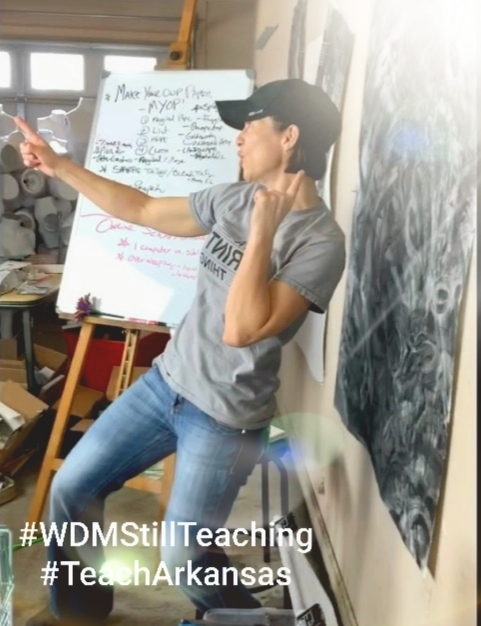 Ms. Rooks #WDMStilTeaching #TeachArkansas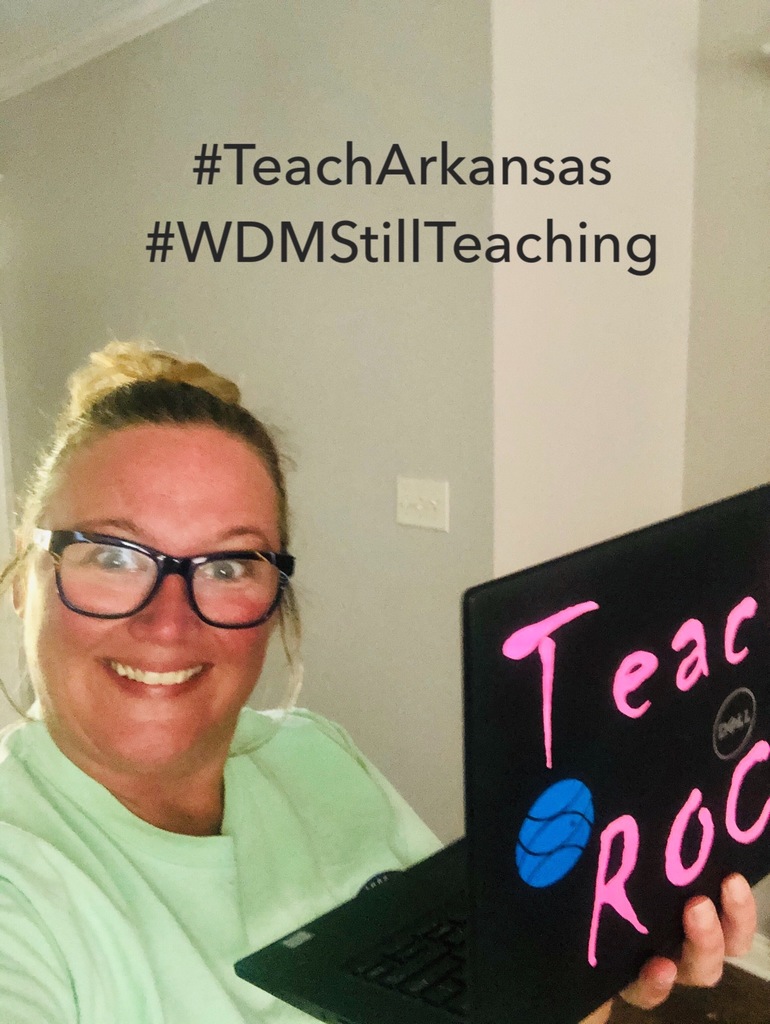 Attention: Wilbur D. Mills Educators!!! Post your at-home selfies! Be sure and use #WDMStillTeaching #TeachArkansas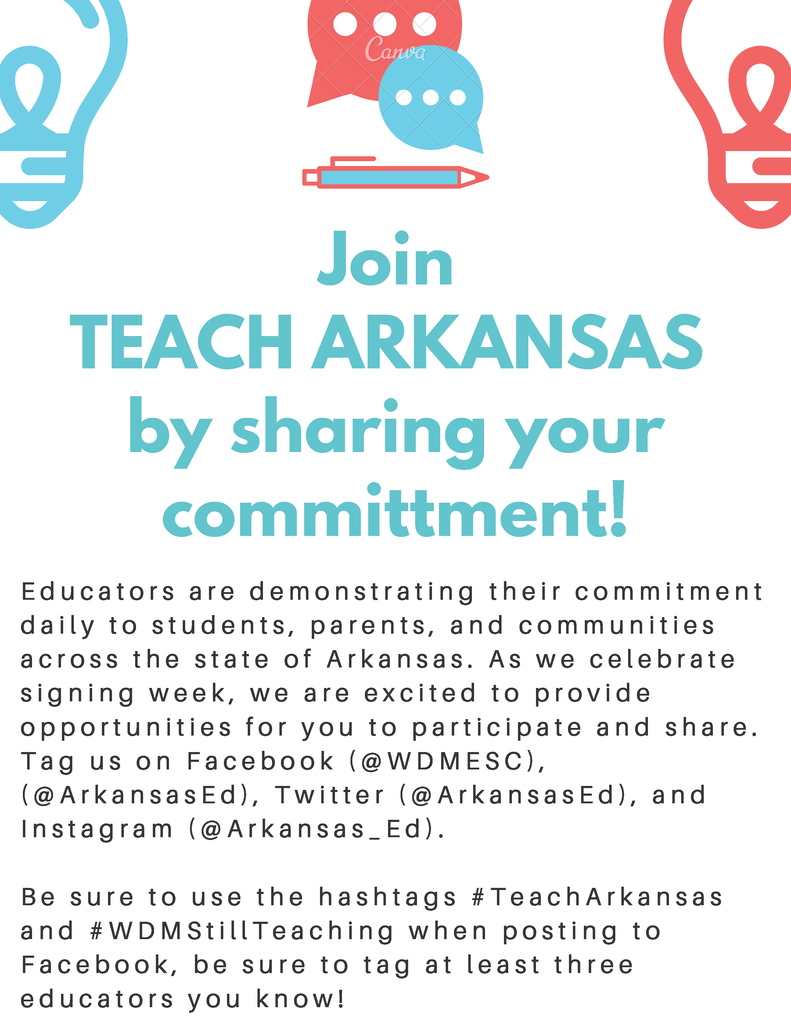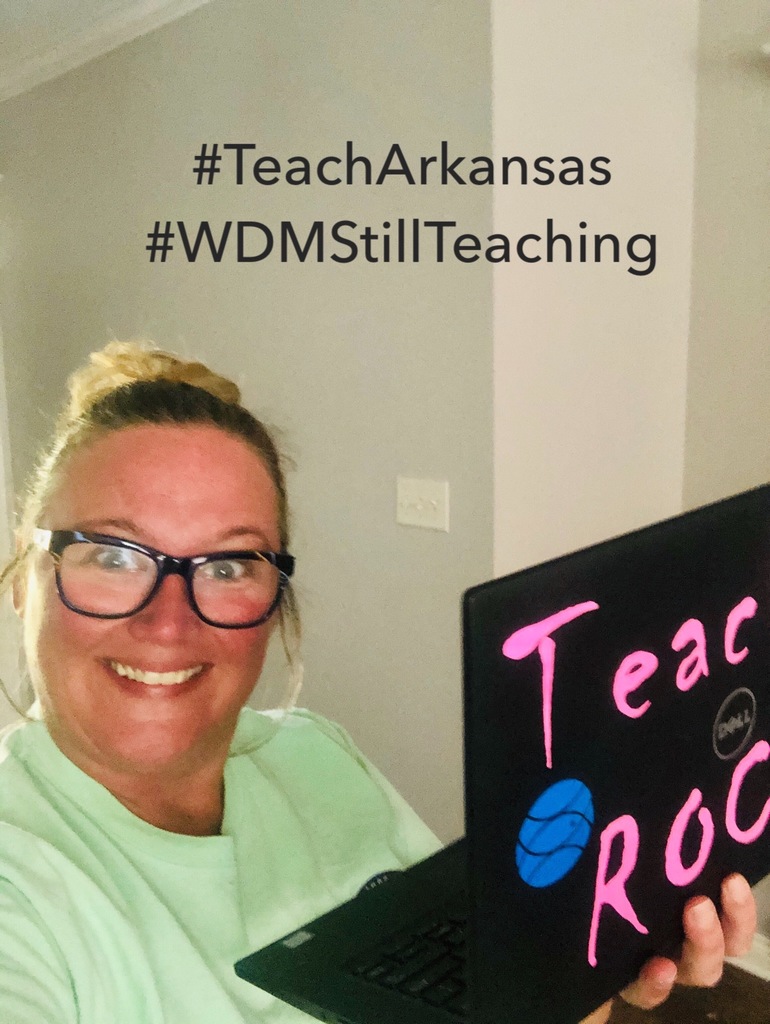 April is designated as the Month of the Military Child; a time to honor the sacrifices made by military families worldwide, with an emphasis on the experience of the dependent children of military members serving at home and overseas. Month of the Military Child is sponsored by the Department of Defense Military Community and Family Policy and supported by many other organizations, including the ADE Division of Elementary and Secondary Education (DESE) and the Military Interstate Children's Compact Commission.
https://bit.ly/34EsyWG

Arkansas PBS and Arkansas Department of Education have partnered to extend Arkansas PBS AMI through May 22. These lessons are designed for students in grades K-8. These lessons are broadcast on PBS, can be recorded, and streamed. School Districts may personalize the packets that accompany the broadcasts.
https://bit.ly/3ejvGMd

Check out today's resources and activities from Arkansas PBS to help keep kids engaged with learning while schools are closed! Please forward this newsletter to family and friends who might also want to sign up for some educational support.
https://bit.ly/2JPymTK
And check out other initiatives Arkansas PBS has underway to help encourage learning.
https://bit.ly/3b0aUzg
ONLINE LEARNING RESOURCES
https://bit.ly/2UBMDZ3
Download the new Engage Arkansas PBS app for updates, AMI videos, broadcast schedule and more!
https://bit.ly/2wrV55j

AR schools will continue Alternative Methods of Instruction through the end of the school year. WDMESC will continue to provide support to school districts as they develop additional AMI plans.

Need help with Google Classroom, Zoom, screencasting, other tech tools? Join Brook Singletary each day from 9am-2pm for tips, tricks and tech help. Drop in anytime!
https://meet.google.com/exb-janp-jyz


We at WDMESC want to support educators during this time. Each specialist and coordinator will be available in a virtual room daily, beginning at 9:00 am and ending at 2:00 pm. Click here to access the virtual meeting rooms.
https://bit.ly/2JuLcqc
Available to assist in virtual rooms are the following educators: Sarra Petray-Behavior Support Specialist & Special Education Brook Singletary-Google Classroom, Google Apps, Zoom, other tech tools, CTE Sandy Roe-Art, G.T. & ESOL Amber Bass, April Rose, & Greg Moore- Literacy Pam Allen & Tim Brister-Math Dena Rooks-Novice Teachers, Paraprofessional, Principal Ben Carrigan-Science Leasha Hayes- Federal Program/ Assistant Superintendent/Curriculum Coordinator, Principal & Superintendent

ADE and Arkansas PBS are committed to AR students & their academic progress. They are providing Arkansas AMI Learning Guides and special TV programming starting Monday, March 30. For more info, visit
https://bit.ly/ArkansasAMI
. #COVID19AR #AMI4AR #Together4AR

Click the following link to access the ADE Commissioner's Memo regarding Arkansas AMI including how to register your district and Learning Guides and Resources.
https://bit.ly/2QJLfm8

Whether you care for children every day – or have been suddenly thrust into lessons from home – Arkansas PBS is here to help! Each day they'll be sharing resources and activities to keep kids engaged with learning while schools are closed. Arkansas PBS wants to be your partner in providing in-home learning and fun activities, so check back daily for ideas that bring to life the very best in PBS KIDS educational programming and resources.
https://bit.ly/2UBMDZ3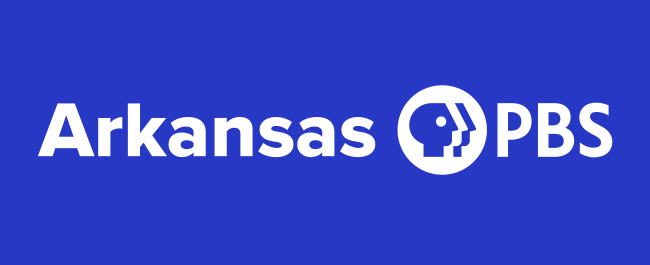 From @ArkansasED - Teachers: Looking for variety in your AMI delivery? AR Digital Sandbox is a great tool for live broadcasting lessons, sharing instructional videos & more. Login at adesandbox.arkansas.gov using your eSchool username & password. Join a webinar: bit.ly/3beU0fK

Due to temporary school closures in the wake of COVID-19, Arkansas PBS and DESE have partnered to develop Arkansas AMI. This initiative supports teachers, families, and students by providing Arkansas AMI Learning Guides associated with PBS educational programming. Beginning March 30, Arkansas PBS will alter daytime programming to provide grade band content. Click here to learn more.
https://bit.ly/2UhdJGf
Click the following link for AMI Learning Guides and Resources for the week of March 30.
https://bit.ly/2Jdijid